ISSUE 2
volume 1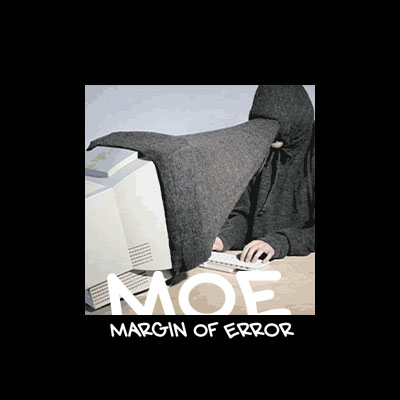 A 24-page collection of process sketches, designs, and photos documented between April through June 2023. New issue released every 3 months.
---
NUGGETS🐣
From analogue televisions to LCD smartphones, screens have evolved into a critical conduit between human interaction. Margin of Error 2 documents the digital influence on our ability to connect and disengage with environments.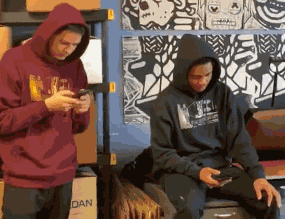 simps.
My screen addiction re-emerged after cancelling my Squarespace membership. I did the math and found out I was basically breaking even with the annual subscription. I figured I could just make my own site in a couple weeks—how hard could it be? It's been 56 days and counting and I'm still figuring this shit out. Fun stuff though. Coding is a lot more intuitive for me than making art.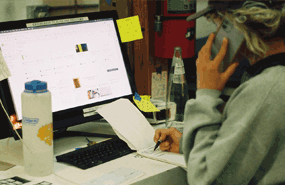 I also connected with the Video Wizards who started an analogue A/V night. They were doing live sessions every week and I'd come over to watch. I haven't had a television set in about 10 years so watching video art for a couple hours felt nostalgic. It's like watching tv but without the bells and whistles of a broadcast. The live mixing and oscillating colors are just as effective as primetime programming. I'd sit and watch until the wizards were jamming too hard and my brain started numbing. Not like a headache, more like... like when the high starts spiralling into itself and you wonder how much permanent damage it's doing.. am i right ladies?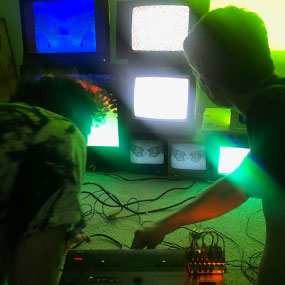 Between the regular 10-hour shifts learning HTML/CSS and basement sessions with the wizards, I wasn't doing too much interacting with the physical world. Screens are hypnotic. The internet makes it extremely easy to get into a flow-state. There's so much to learn and no one to learn it with. You're walking through a ghost town everyone abandoned a couple days ago. There's still a well of whiskey in the saloon. You can get as faded as you like but it's still just you and the horse you rode in on.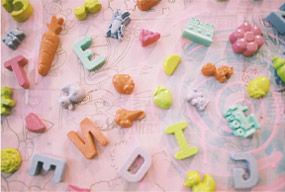 123 by Sophia Sanchez (2023)
I've made a habit of going to DIY art shows every weekend to stay in touch with people. Thanks to 111 Media, Bingo, Fourteenfifteen, La Chancla, and Garagedoor for giving me somewhere to kick it the last few months. Super hyped on Sophia Sanchez, Kait O'Brien, and Noah Tucker who have put me on to unique styles of collaging. I'm thinking the next issue will see a lot of their inspiration.